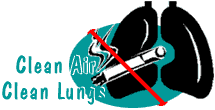 Editorial: Smoking Cigars Is Risky Business
ATLANTA JOURNAL AND CONSTITUTION, (6/15/99)
"Smoking Cigars Is Risky Business", Editorial, p. A20
In yet another warning about the dangers of one of the hottest trends of the '90s, a study has found that cigar smokers are twice as likely as nonsmokers to get cancer of the mouth, throat and lungs.
They also run about 1 and 1/2 times the risk of all smoking-related cancers together and are more likely to develop heart disease or chronic obstructive pulmonary disease.
The study, published in today's New England Journal of Medicine, was conducted by Carlos Iribarren, an epidemiologist at the Kaiser Permanente Medical Care Program in Oakland, Calif., who examined the medical records of 17,774 men aged 30 to 85 who were enrolled in the Kaiser Permanente health plan. A total of 1,546 subjects smoked cigars regularly, while 16,228 did not smoke. The researchers followed them from 1971 to 1995 until the men were hospitalized or died.
The cigar smokers were classified on the basis of whether they smoked fewer than five cigars a day (76%), five to 10 cigars daily (17%), or more than 10 cigars (7%), the researchers said.
The risk of contracting one of the illnesses was "dose-related," the doctors said, meaning the more cigars smoked, the higher the risk of contracting a frequently deadly ailment.
The risks are not as high as they are for cigarette smokers because cigar smokers don't usually inhale the smoke and hold it in their lungs.
Cigarette smokers have about 3 times as high a risk of coronary heart disease as nonsmokers, 10 times the risk of lung cancer, and 20 to 25 times the risk of coronary lung disease, Iribarren said.
"But our study shows conclusively that there are very serious health consequences associated with chronic cigar use," he said. However, cigar smoking did not appear to increase the risk for strokes, the study found.
In an editorial accompanying the study, U.S. Surgeon General David Satcher, who has been trying to get the Federal Trade Commission to require warning labels on cigars like those on cigarettes, said: "Cigar smoking seems to have become a fad. The implication is that people don't think it's dangerous. This is more very solid evidence of the dangers of cigar smoking."
Iribarren's team added alcohol to the mix and found "an apparent synergism between cigar smoking and high levels of alcohol consumption" in relation to the risk of cancers of the mouth and throat, esophagus, larynx and lungs.
Satcher said the study showed the "popularity of cigar bars where both cigar smoking and alcohol consumption are encouraged arouses special concerns with respect to the public health."
Besides calling for a tax increase on cigars and warning labels, Satcher also urged that cigar makers be required to report annually all of the ingredients added to tobacco in their products to the Department of Health and Human Services.
Cigar sales in the United States increased nearly 50 percent between 1993 and 1997, even as cigarette consumption declined by 3 percent for the same period, researchers said. Similarly, sales of large "premium" cigars increased by 68 percent, reversing a 20-year decline, Iribarren's team found.
Norman Sharp, a spokesman for the Washington-based Cigar Association of America, an industry trade group, said that while cigar consumption had risen over the last five years, "it's still less than half of where it was in 1964."
InfoImagination © 2000 -- All Rights Reserved